MEMBERS: YOUR KEY CARD IS FOR YOUR PERSONAL USE AND THAT OF YOUR INVITED GUESTS ONLY.
DO NOT SWIPE ANY OTHER MEMBERS OR GUESTS INTO ACCESS CONTROLLED AREAS.
CALL FOR VOLUNTEERS
COUNTRY POND FISH & GAME CLUB IS AN ALL VOLUNTEER ORGANIZATION.
THERE ARE A MULTITUDE OF ONGOING TASKS REQUIRED TO KEEP THE CLUB RUNNING.
IF NO ONE VOLUNTEERS, NOTHING WILL GET DONE.
FOR YEARS, THE SAME SMALL GROUP OF 15 TO 20 VOLUNTEERS
HAS BEEN DOING 95% OF THE WORK AROUND THE CLUB.
IT'S TIME FOR SOME OF THE REST OF YOU TO STEP UP AND HELP OUT.
Please go to the HELP WANTED page for the list of openings.
SHOOTING ON A CLOSED RANGE COULD ENDANGER PEOPLE'S LIVES AND IS A SERIOUS SAFETY VIOLATION.
SAFETY VIOLATIONS WILL BE SEVERLY DEALT WITH, AND MAY RESULT IN DISCIPLINARY ACTION,
UP TO AND INCLUDING EXPULSION FROM THE CLUB.
---
MEMBERS ARE RESPONSIBLE FOR KNOWING WHEN RANGES ARE CLOSED.
THERE ARE NO ACCEPTABLE EXCUSES.

EVENT COORDINATORS: The Club kitchen may now be opened for your events.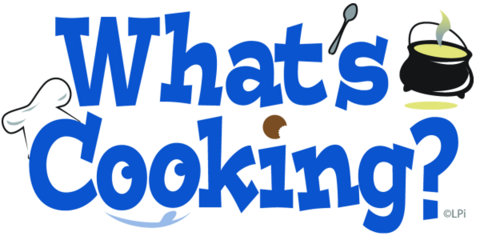 In order for the kitchen to be available, YOU must contact Paul Gilberti at least three weeks in advance of each event. He will ensure that the kitchen will be stocked with hamburgers, hot dogs, soda, and coffee, but YOU are responsible for providing hamburger buns, hot dog rolls, and chips. YOU are also responsible for finding sufficient staff to cook, clean, and serve at your event.
At the end of your event, the kitchen must be left completely cleaned, ready for the next person to use. If you need instruction on how to properly use and/or clean the grill, you must contact Paul at least two weeks prior to the event.
---
CLUB MEMBERS
: Soda and water will be available in the kitchen - $1.00 (honor system)
The soda machine in the Archery Range will be stocked with soda at $.75 per can (quarters only)
CLUB FORMS
The forms below are the latest versions.
If you have printed copies, please ensure that they are current.
CLUB LOCKERS
Lockers are now available for Club Members use. These lockers are 6" x 9" x 12" each, and are primarily intended for the storage of "standard capacity" magazines, which the bureaucrats of Fascistchusetts have seen fit to classify as "restricted" items. While these lockers are primarily for the use of our Massachusetts Members, they may be rented by any Club Member. The cost to rent a locker is $25 per calendar year or any part thereof.
NO FIREARMS OR AMMUNITION MAY BE STORED IN THE LOCKERS AT ANY TIME.
The Locker Rental Agreement may be found
HERE
.
For more information, or to rent a locker, contact Brian Whitney at
bc_whitney@msn.com
.
PURCHASING FIREARMS THRU THE CLUB
(THIS SERVICE IS AVAILABLE TO CURRENT CLUB MEMBERS ONLY)
Contact Jeff Gersbach (via email only) at jgersbach@gmail.com
The cost for any firearms ordered through the Club is Club Price + 5% + Shipping
ORDERED FIREARMS MAY BE PICKED UP AT THE CLUB BY APPOINTMENT ONLY.
THIS IS A VOLUNTEER OPERATION - THERE ARE NO "REGULAR" HOURS FOR THIS SERVICE.
The cost for firearms transfers shall be $20 per appointment.
Multiple firearms may be transferred during a single appointment.
Besides having the Club order firearms for Members, CPF&G Club Members may order firearms on their own, to be delivered to the Club's FFL. If you do this, you must require the shipper to include a copy of the Club's Firearm Transfer Form, unless their invoice includes all of the information on the Club's form. Without one of these documents included in the shipment, the firearm will be returned at the Member's expense.
The Club relies on volunteers to accept firearms deliveries. In order for you to receive your firearm in a timely manner, please:
Request USPS whenever possible
Provide us with a tracking number as soon as you have it.
If shipped via UPS or FedEx, there may be an additional charge from the carriers to change delivery schedule. We will make every effort to have someone present at the club on the day of delivery. In the event that we do need to redirect your package, and there is a charge from the carrier, you will be responsible for reimbursing us with the actual amount (usually $5-$20).
The shipper will also need a copy of the Club's FFL if they do not already have one on file.
Club FFL

Firearm Transfer Form
DISCOUNT ON LEAD BULLETS
CPF&G Club Members may now purchase lead bullets at a 5% discount directly
from Missouri Bullet Company by using the promotional code cpfgc-gc
"PIGEON HOLD" TARGET FRAME DRAWINGS
You can use these plans to build your own target frame.
(If you do, it might be a good idea to engrave your name on it.)
ZOOM MEETING LINK
CPF&G Club Monthly Members Meeting
On the Third Thursday of every month
19:00 Eastern Time (US and Canada)
---
You may download and import the following iCalendar (.ics) files to your calendar system:


https://us02web.zoom.us/j/87035418173?pwd=U1N4citDdkFUTkp3WVZPVnlZbXdUZz09

Meeting ID: 870 3541 8173 Passcode: 458798
---
One Tap Mobile:

+16468769923,,87035418173#,,,,*458798# US (New York)

+13126266799,,87035418173#,,,,*458798# US (Chicago)
---
To dial by your location:

+1 646 876 9923 US (New York) +1 312 626 6799 US (Chicago)

Meeting ID: 870 3541 8173 Passcode: 458798
---
To find your local number: https://us02web.zoom.us/u/kbm4msvMgz
September
October
November
December
August
September
October
November
Annual Mtg