"Ladies Only"


NRA Basic Pistol Shooting
"Ladies Only"


NRA Basic Pistol Shooting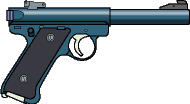 "Ladies Only"
NRA Basic Pistol Shooting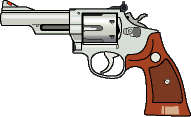 27 May 2023
Country Pond Fish & Game Club 82 Pond St, Newton, NH
The NRA Basic Pistol Shooting Course introduces students to the knowledge, skills, and attitude necessary for owning and using a pistol safely. This course will be limited to
female students only
, in an effort to eliminiate any potential "macho" behavior, which may intimidate novice female shooters. The student will learn about pistol parts and operation, ammunition, gun safety, pistol shooting fundamentals, and pistol shooting activities. This course will also help prepare the student for participation in other NRA courses. The course is divided into six lessons:
Firearm and Range Safety: 1 hr
Fundamentals of Pistol Shooting: 1 hr
Firearm Handling and Maintenance: 1 hr
Firing the First Shots and Qualifications: 2+ hrs
How to Purchase your first Pistol: 1 hr
Continued Opportunities for Skill Development: 1 hr
Registration and Sign-In will be from 07:30 to 08:00, in the Main Meeting Hall. Class will start promptly at 08:00 and last eight to ten hours, depending on class size, familiarity of students with firearms, and the amount of live firing time. Free coffee and doughnuts will be available in the morning.
The cost of this course is $100 for CPFGC Members, and $125 for non-members.
All required course materials will be provided.
STUDENTS MAY NOT BRING ANY FIREARMS OR AMMUNITION TO CLASS, UNLESS APPROVED IN ADVANCE BY THE CHIEF INSTRUCTOR.
CPFGC does have instructors that are Massachusetts Certified, so this class will qualify as required training to obtain a Massachusetts LTC.
All students under 18 must be accompanied by a parent or guardian throughout the class. The parent or guardian may register and take the course as well, but this is not required.
Seats for qualified applicants will be confirmed on a first come, first served basis, determined by when your application is received.
THESE CLASSES ARE OPEN TO THE PUBLIC
BUT ARE LIMITED TO TEN FEMALE STUDENTS
STUDENTS MUST REGISTER IN ADVANCE
COURSE APPLICATION FORM