NRA Certified
Range Safety Officer
Training Course
NRA Certified Range Safety Officer Training Course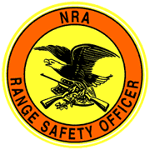 NRA Certified Range Safety Officer
Training Course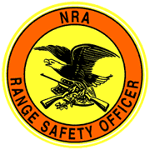 22 January 2022
Country Pond Fish & Game Club 82 Pond St, Newton, NH
The NRA Range Safety Officer program was developed in response to the demand for a nationally recognized range safety officer certification. NRA Range Safety Officers are people who possess the knowledge, skills, and attitude essential to organizing, conducting, and supervising safe shooting activities and range operations. Range Safety Officer courses are conducted by Chief Range Safety Officers. The Range Safety Officer course is a nine-hour course that consists of classroom time and practical exercises conducted on a range.
NRA Range Safety Officers must be 21 years of age or older.
Registration and Sign-In will be from 07:30 to 08:00, in the CPF&G Club Main Meeting Hall. Class will start promptly at 08:00 and last eight to nine hours, depending on class size, familiarity of students with firearms, and the amount of live firing time. Free coffee and doughnuts will be available in the morning.
How does one become a certified NRA Range Safety Officer?
Individuals who currently possess a valid NRA Firearms Insructor certification or NRA Coach appointment in one of the NRA's firearms training programs have the option of taking the Range Safety Officer course by home validation.
Those individuals who do not hold a trainer rating must attend a Range Safety Officer Course.
The Range Safety Officer Course consists of:
Range Safety Officer's Roles and Responsibilities
Range Standard Operating Procedures
Range Inspection and Range Rules
Firearm Stoppages and Malfunctions
Range Safety Briefings, including Emergency Procedures
Successful candidates must score 90% or better on the written exam.
All required course materials will be provided.
The cost of this course is $35. Full payment must accompany your application.
THIS COURSE IS LIMITED TO 30 STUDENTS
THIS COURSE IS OPEN TO THE PUBLIC,
BUT CPFGC MEMBERS WILL GET PREFERENCE
STUDENTS MUST REGISTER IN ADVANCE
COURSE APPLICATION FORM
Seats for qualified applicants will be confirmed on a first come, first served basis.
SUCCESSFULLY COMPLETING THIS COURSE DOES NOT QUALIFY PARTICIPANTS AS OFFICIALLY AUTHORIZED CPFGC RANGE OFFICERS.
THIS COURSE IS A PREREQUISITE, BUT ADDITIONAL TRAINING IS REQUIRED TO BECOME A CLUB-AUTHORIZED RSO.
Contact John Carr at rso@cpfgc.com for more information