Country Pond Fish & Game Club is a conservation organization focused on the preservation of land, water, and wildlife. The club offers a safe environment for shooting sports of all kinds including pistols, rifles, shotguns, black powder, and archery. Many popular events are open to the public.

The layout and graphics on this website have been optimized for Mozilla Firefox at a screen resolution of 1920 x 1080.

ALL MEMBERSHIPS (except Life & Honorary Members) EXPIRE on 31 DECEMBER
(but even Life and Honorary Members must submit a renewal form)
Additionally, the form is included in the October thru January Club Newsletters,
and hard copies may also be found near the logbook at the Clubhouse.
PRINTED RENEWAL FORMS MUST BE SUBMITTED VIA MAIL ONLY!
FORMS PUT IN THE WAIVER BOX ON THE INDOOR RANGE, SLIPPED UNDER THE CLUBHOUSE DOOR,
OR DELIVERED TO THE CLUB IN ANY OTHER MANNER WILL BE DISCARDED.
SIGNED RENEWAL FORMS MUST BE SUBMITTED BY 31 DECEMBER
TO AVOID FORFEITURE OF CLUB MEMBERSHIP
N O E X C E P T I O N S !
(FORMS THAT ARE NOT SIGNED WILL BE RETURNED UNPROCESSED)
EVENT COORDINATORS: If you so desire, the Club kitchen may now be opened for your events.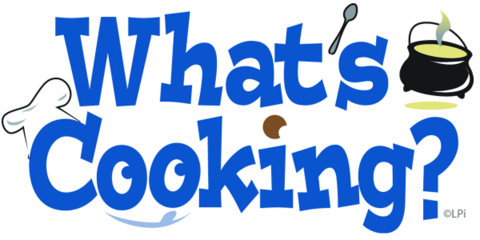 In order for the kitchen to be available, YOU must contact Sharon Theobald at least three weeks in advance of each event. She has volunteered to ensure that the kitchen will be stocked with hamburgers, hot dogs, soda, and coffee, but YOU are responsible for providing hamburger buns, hot dog rolls, and chips. YOU are also responsible for finding sufficient staff to cook, clean, and serve at your event.
At the end of your event, the kitchen must be left completely cleaned, ready for the next person to use. If you need instruction on how to properly use and/or clean the grill, you must contact Sharon at least two weeks prior to the event.
---
CLUB MEMBERS: Soda and water will be available in the kitchen - $1.00 (honor system)
The soda machine in the Archery Range will be stocked with soda as of 21 August - $.75 (quarters only)
.22 Rimfire
Pistol League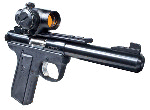 Wednesdays
thru January
(CPF&G Members only)
WORK PARTY!
---
The next all-day Work Party of 2018 is THIS SATURDAY.
A lot of work needs to be done around the Club.
It's YOUR Club. Please consider lending a hand.
ALL RANGES are closed from 07:30 to 16:30.
Check out the complete Coming Events Calendar.
COUNTRY POND FISH & GAME CLUB IS A PROUD SUPPORTER OF
---